2
Medicinal Foods Radio: Awakening Protocols: Anna Bliss– Pineal Gland Manifestation
Sky Kubby, founder of Medicinal Foods, interviews healer and hypnotherapist Anna Maria Panici, also known as Anna Bliss, for a revealing episode on the power of the pineal gland. Anna is a certified Reiki and theta energy healer with additional training in past life regression and other healing and wellness techniques, making her an ideal guest for the podcast.
What is the pineal gland and how does this underrated organ impact our daily lives? Is there anything you can do to have a positive effect on your pineal gland? What foods can you consume to unlock the hidden powers of this incredible organ? Do you know what decalcification is and how to accomplish this task for the benefit of your pineal gland? Listen to this episode's Podcast Rebroadcast below to find out.
About the Pineal Gland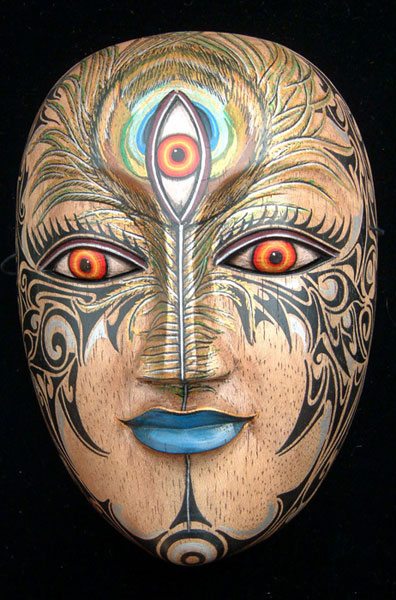 As a tiny, pinecone shaped organ within the brain, the pineal has a surprisingly large significance for how physically small it is. The French philosopher Descartes referred to it as "the seat of the soul," but this 17th-century European thinker was hardly the first person in history to identify the significance and power of the pineal gland. In fact, the pineal gland is connected directly to the sixth chakra, which is also known as the Third Eye. That means that any blockages or impacts affecting your pineal gland will in turn have a damaging negative impact on your Third Eye. If you aren't familiar with the Third Eye, this episode will be an eye opener for you in more ways than one.
The pineal gland's significance is easily seen in non-human animals such as reptiles. In these animals, there's an organ called the pineal eye that's located on the forehead in between the two eyes. It's a sensory gland that's covered with a thin layer of skin, but it is visible and does have a large impact on the animal's ability to feel and sense the world around. The pineal eye is connected directly to the pineal gland, and though humans may not have this exact organ, we do have our own third eye at this chakra point.
This is a major portal to a soulful connection to existence and our higher human powers. If you can open up your third eye, you will open up a powerful view on a higher plane of life. The pineal gland is located in the middle of the brain, and it connects to the point between the two eyes on the forehead just above the brow bone. Though this is an important part of our souls and our bodies, the world we live in now can make it difficult to access the powers of the pineal gland and this third eye of the sixth chakra.
From high-frequency foods to an avoidance of unnatural chemicals, there are steps you can take to free your pineal from the
chains that bind it. Sky and Anna will discuss these concepts, and you'll also be introduced to some healing and awakening techniques you can use to reconnect to your pineal gland and experience the soul healing magic that's already inside your brain.
Check out this article all about how you can decalcify your pineal gland. Learn about the foods discussed on this show that can help:
Ancient Foods that Decalcify the Pineal Gland‏

Anna Maria Panici, also known as Anna Bliss, is a certified Reiki and theta energy healer with additional training in past life regression and other healing and wellness techniques. Visit her on Facebook at: https://www.facebook.com/anna.blliss